Happy New Year 2019 - Bonne année 2019.
A Meditation to welcome and live fully during the year
2019
.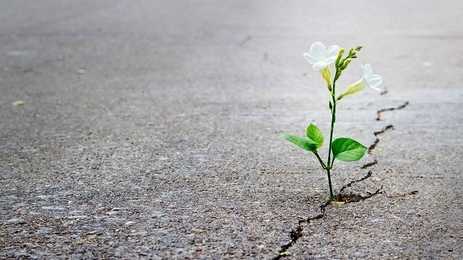 Esperanza
Méditation pour entrer et marcher du meilleur pas dans l'année
2019
.
Marist Solidarity Committee - Commission mariste de la solidarité.
Donore Avenue, Dublin, october 2018
Visit of the Solidarity Committee, October 2018.
More...
Visite de la commission provinciale de la Solidarité.
Plus...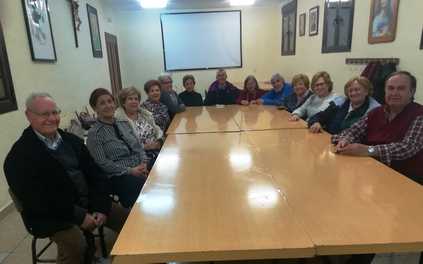 Caritas - Coslada
Coslada - Madrid, noviembre 2018
Visita de la Comisión provincial de la Solidaridad.
Màs...
.
Visite de la commission provinciale de la solidarité.
Plus...
. Nous remercions chaleureusement les deux communautés de leur accueil, et du partage de la journée communautaire de Coslada, avec la visite de la cité historique de Alcalà de Henares.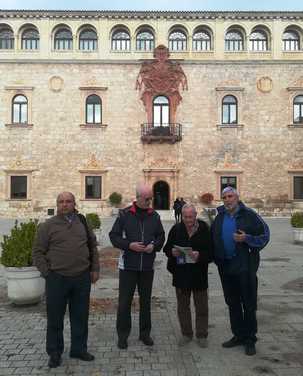 Alcalà - Universidad Complutense
Visita della commissione provinciale di solidarietà.
Più...
.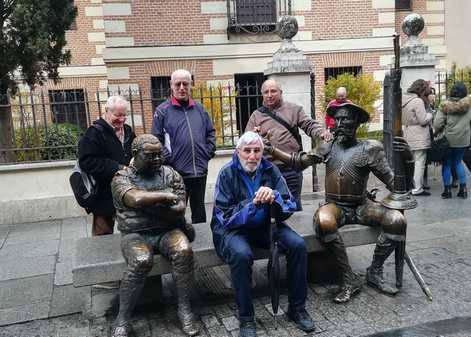 Alcalà - Con el Quijote - Don Quichote et Sancho Pança
Marist Asia Foundation Narrative Report, July - December 2018.
The Marist Centre provides a home for education, health and migrant support programmes for Burmese Migrants in Ranong, on the Thailand Burma Border.

Thank You for your support of Burmese Migrant children and families in Ranong. Your funding is supporting:
Burmese Migrant Preschool Programme (75 students)
Burmese Migrant Secondary Education Programme (91 Students)
HIV Health Programme (96 patients)
Migrant Outreach Programme (28 English Programme Students, 4 "Growing Young Migrant Teachers" and Sunday Migrant Worker Classes supporting 76 students & 15 children
ACU University Online Diploma Programme (16 students)
Administration support for Marist Asia Foundation Programmes.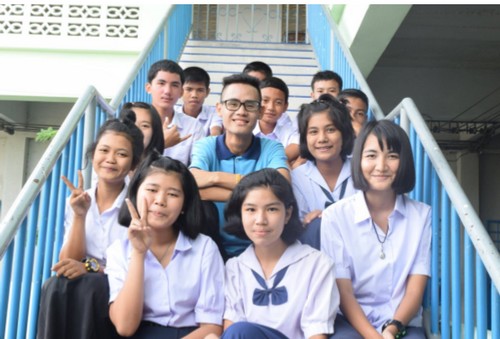 You will find
here
the full detailed report, with some personal Stories. To support Marist Asia Foundation, you can contact Fr Frank Bird, Director Marist Asia Foundation, P.O.Box 45, Ranong, Thailand 85000.
www.maristasiafoundation.org
www.facebook.com/maristasiafoundation
maristasiafoundation@gmail.com
Journée Justice & Paix des Instituts religieux de France, 09/01/2019.

Cette journée organisée par la Corref, Conférence des Religieuses et Religieux de France, aura pour thème "L'Europe", en cette année des élections au Parlement européen.
Lire plus
.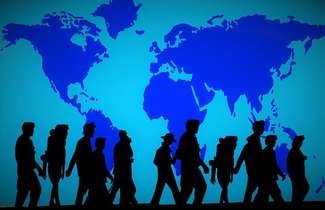 Europe - Monde
World Day For The Poor / Jornada mundial de los Pobres / Journée mondiale des Pauvres / Giornata mondiale dei Poveri, 18/11/2018.

"This Poor Man Cried, And The Lord Heard Him" See Pope Franciscus's Message
here
.

"Este pobre gritó y el Señor lo escuchó". Ver
aquí
el mensaje del papa Francisco.

"Un pauvre crie, le Seigneur l'entend". Voir
ici
le message du pape François.

"Questo povero grida e il Signore lo ascolta".
Qui
il messaggio del Papa Francesco.
European Asylum Conference in Athens from 15 to 20 October 2018.

A meeting of 150 asylum experts from churches and civil society drew strong criticism of current European asylum policies and plans in this area. The 15th European Asylum Conference took place in Athens from 15 to 20 October at the invitation of the Churches' Commission for Migrants in Europe (CCME) and Diakonie Deutschland.
More...
.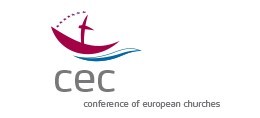 What is CCME?
. The Churches' Commission For Migrants In Europe Website:
ccme.be
Développement durable et protection de la planète à la Neylière dans les Monts du Lyonnais.

Un "mercredi de La Neylière" réunit plusieurs associations des Monts du Lyonnais et les Amis de la Neylière pour une soirée sur ce sujet le 14 novembre 2018 de 18h à 21h30. Lors de la table-ronde, plusieurs acteurs locaux de la protection de la planète débattent de leurs engagements. Voir l'affiche
ici
.
Solidarité avec les migrants autour de la Neylière dans les Monts du Lyonnais.

La maison mariste de La Neylière soutient les habitants du voisinage qui s'efforcent de donner des moyens de vivre aux migrants et réfugiés des communes proches.
Les Amis de la Neylière ont invité à une Balade contée le 30 septembre avec une Tombola au profit de l'association "Accueil Migrants Réfugiés" de Saint-Martin-en-Haut. Voir l'affiche ici.
La chorale Chante-Fontaine organise de son côté un concert de soutien à l'ALARM (Association Locale Accueil Réfugiés Migrants) le dimanche 7 octobre à 16h dans la chapelle de la Neylière.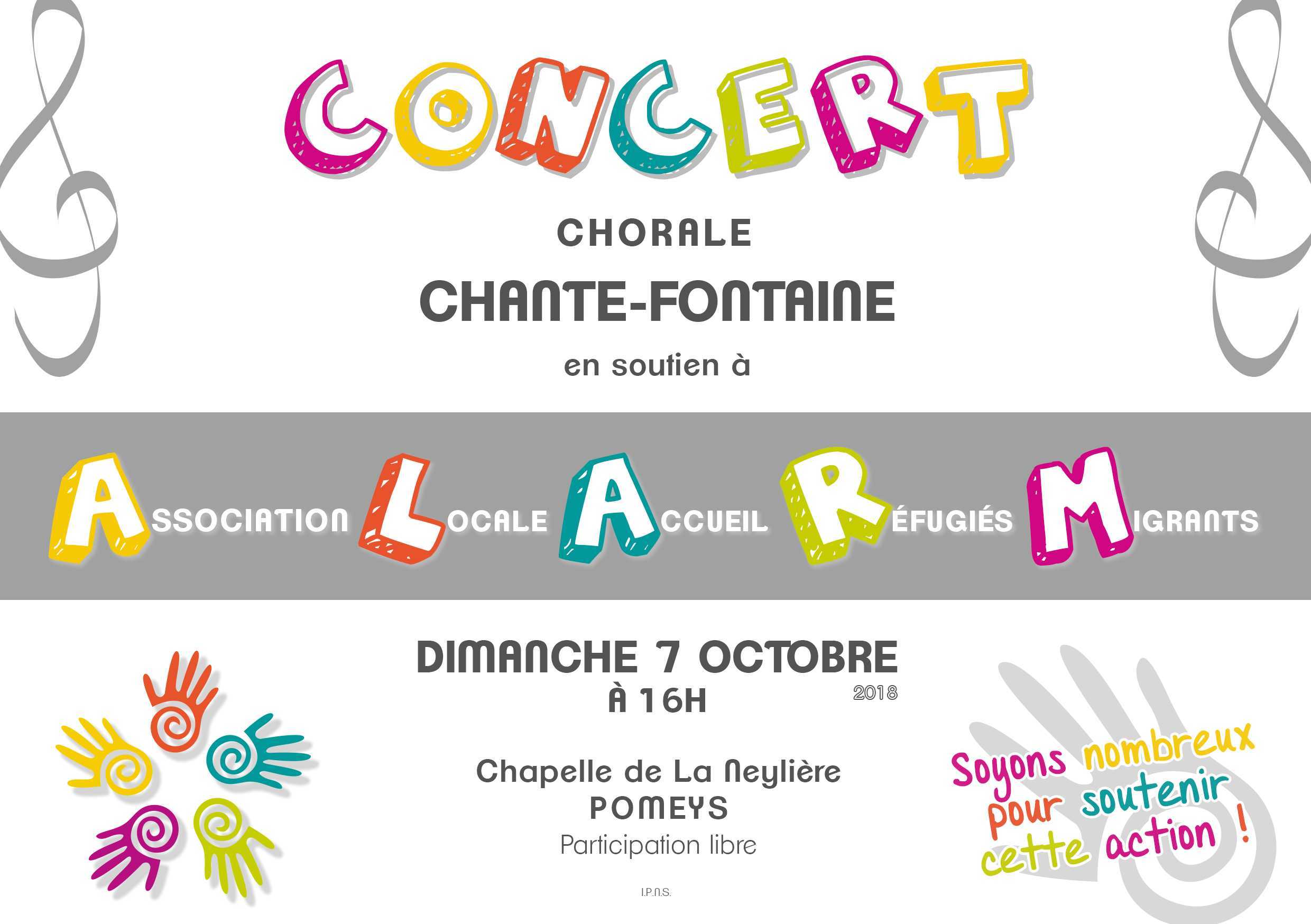 Lettera aperta al Papa dei missionari comboniani in Italia / Lettre ouverte au pape des missionnaires comboniens d'Italie.

"Siamo con te (...) nell'ora in cui una concertata campagna di diffamazione e critiche malevoli sta cercando di minare la tua credibilità personale.
Piu...

"Nous sommes avec vous (...) à l'heure où une campagne concertée de diffamation et de critique malveillante tente de porter atteinte à votre crédibilité personnelle (tr. fr. Faustino Ferrarri et J.B. Jolly).
Plus...
Marist solidarity Commission visits / Visites de la Commission mariste de la Solidarité.

They took place in two communities, Passau (Germany) and Marconia (Italy). Their objective is to support the persons involved in such ministries, and when possible, to develop a network between Marists working on the same kind of solidarities.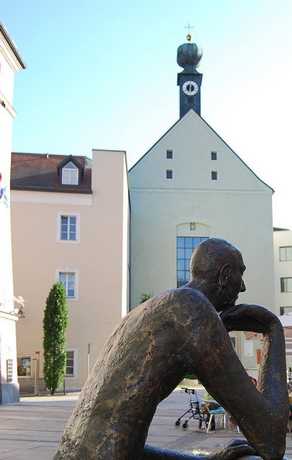 Votivkirche: The community's Church in Passau/L'église confiée à la communauté à Passau
Passau
Jean-Claude Boidin, a layman, and J.-Bernard Jolly sm (Fr) talked with each member of the community. Everbody underscored the link that exists between their ministries and the Marist spirit.
More...
Marconia
There Sr Catherine Jones smsm et Ivan Vodopivec sm (Eng) visited both communities of the Marist Fathers and of the Missionary Sisters of the SM.
More...

Deux communautés ont été visitées en mai 2018, Passau (Allemagne) et Marconia (Italie). Les visites de la commission Solidarité ont pour objectif d'assurer un soutien aux personnes engagées dans des oeuvres de solidarité et. quand c'est possible, d'établir des réseaux avec d'autres Maristes engagés dans des activités proches.
Passau
Jean-Claude Boidin, laïc, et J.-Bernard Jolly sm (Fr) se sont entretenus avec chaque membre de la communauté. L'accent a toujours été mis sur l'inspiration mariste des ministères exercés.
Plus...
Marconia
A Marconia réside, outre une communauté de Pères, une communauté de Sours Missionnaires de la SM, qui rencontrent beaucoup de personnes à domicile. Sr Catherine Jones smsm et Ivan Vodopivec sm (Eng) leur ont rendu visite.
Plus...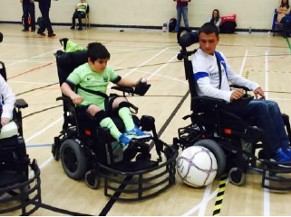 Young people at the Association "Albatros" / Les jeunes de l'Association "Albatros"
Catherine Jones smsm, Ivan Vodopivec sm with the community and partners/avec la communauté et ses partenaires
Atlanta: Marist solidarity /.../ Solidarité mariste.

The Maristengymnasium in Fürstenzell gathered hundreds of students in the playground in order to demonstrate solidarity with our Marist partner school in Atlanta and with the action taken generally by American students to promote stricter gun controls in the United States (see blog 25 March 2018).
More...
Link to the Marist School website
here
, and to the newspaper of the Catholic Archdiocese of Atlanta
here
.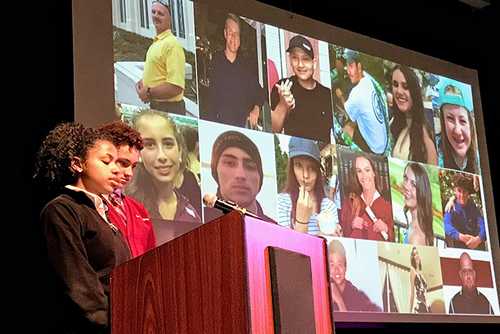 German Marist Students in Solidarity with Marist School Students in Atlanta

Le "Maristengymnasium" de Fürstenzell a rassemblé des centaines d'élèves dans la cour de récréation pour témoigner de leur solidarité avec l'école mariste d'Atlanta, notre partenaire, et avec les actions engagées par les jeunes Américains pour exiger un contrôle plus strict des armes à feu aux États-Unis (voir le blog du 25 mars 2018).
Plus...
Voir ci-dessus les liens vers les sites (en anglais) de l'Ecole mariste d'Atlanta et du journal du diocèse catholique d'Atlanta.
Marist Asia Foundation, Report 2017.

Compassion in action. Marist Asia Foundation serves Burmese Migrants on the Thailand Burma Border with Health, Education and Migrant Support Programmes.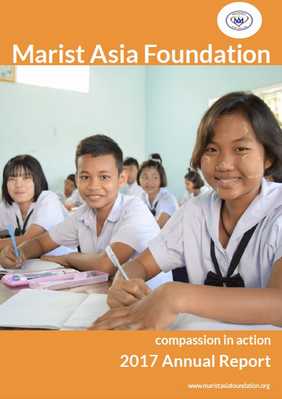 Here are the 2017 achievements.
More...
You can send a contribution by contact with
Fr Frank
.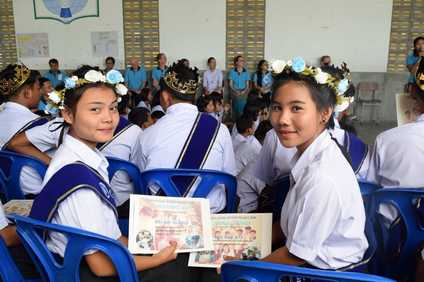 Students Graduation.
Mgr Pontier s'adresse au Président Macron lors de sa visite au Collège des Bernardins à Paris.
Mgr Georges Pontier, Président de la conférence des évêques de France, s'est adressé au Président de la République qui avait souhaité rencontrer les catholiques de France. Il a rappelé les enjeux de la loi française sur la bioéthique, en cours de révision. Il a insisté sur le respect de la Création, la lutte contre l'injustice sociale et l'accueil des migrants, reprenant les exhortations du pape François dans "Laudato Si". Il n'a eu aucune réponse du Président Macron sur ces sujets.
Plus...
London, the Legal Walk.


Our Notre Dame de France Refugee Centre desperately needs funding to support vulnerable asylum seekers and refugees. We continue to see large numbers of people, many of whom are destitute, at our Drop In cafesWe offer many food parcels and clothing. All benefit from the specialised advice that we are able to offer.
Read more...


Hubert Bonnet-Eymard sm nous écrit: "Cette année encore, je marcherai avec le Centre des réfugiés de Notre Dame de France, en soutien aux 10 000 hommes et femmes de loi qui fournissent gratuitement du conseil juridique à des milliers de personnes parmi les plus désavantagées de Londres et du Sud-est de l'Angleterre. Si vous ne pouvez pas vous joindre à nous, vous pouvez cependant soutenir les marcheurs :
https://uk.virginmoneygiving.com/NDRC18
".
Ein Zeichen gegen Waffen und Gewalt / A symbol against weapons and violence / Un symbole contre les armes et la violence.

Die Partnerschule Marist School in Atlanta/USA nahm am Samstag, den 24. März an einem Aktionstag in Washington D.C. für strengere Waffenkontrollgesetze in den Vereinigten Staaten teil. Die Maristenschulen Europas solidarisieren sich mit dieser Aktion.
Lesen hier
.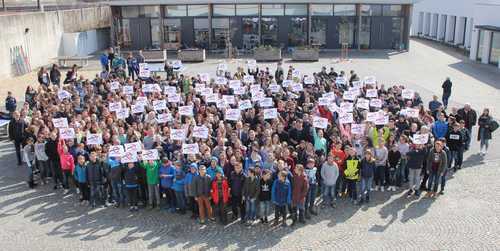 Thanks to its partner schools, the Maristengymnasium in Fürstenzell is a part of a large network of schools in Europe and throughout the world founded by the Society of Mary. The Marist schools in Europe are in solidarity with this action and are taking part in this protest movement in their own way.
Read more
.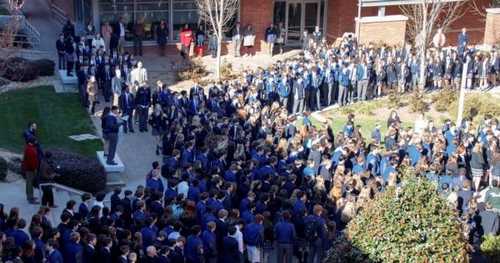 Notre partenaire, la Marist School d'Atlanta aux Etats-Unis, a participé à une journée d'action à Washington DC le samedi 24 mars pour protester contre les armes à feu. Les établissements éducatifs d'Europe sont solidaires de cette action et participent à ce mouvement de protestation chacun à sa façon.
Plus...
(European Marist Education Blog)
Link to the European Marist Education Network petition:
https://secure.avaaz.org/en/petition/European_Marist_Education_Network_Stand_in_Solidarity_with_US_Students_for_Improving_Gun_Control/
Etats généraux des migrations. Le projet de loi sur les migrants déposé devant le Parlement français.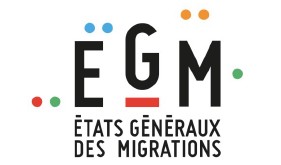 Les Etats généraux des migrations annoncés en juin 2017 ont pris forme en France à mesure que se précisaient les projets du gouverenement et son rejet d'une concertation avec les personnes et groupes qui pratiquent l'accueil sur le terrain. Une loi est en débat devant le Parlement. Ses dispositions sont de nature à porter atteinte aux droits des migrants. De nombeuses manifestations locales et régionales ont lieu depuis le début de 2018. 470 organismes sont signataires de l'appel à ces Etats généraux, dont les principaux organismes chrétiens de solidarité.
Le communiqué de presse publié par les 470 organisations le 20 février 2018.
L'information diffusée en avril 2018 par le Comité Catholique contre la faim et pour le Développement (CCFD-Terre solidaire): "Les Etats généraux des migrations, qu'est-ce que c'est?"
Le communiqué des organisatieurs annonçant la suite des actions prévues jusqu'à une rencontre nationale les 26 et 27 mai 2018.
La Lettre aux Parlementaires de l'association "Pacte civique" analysant les avancées et les risques du projet de loi "Asile et immigration".
Pour un approfondissement sociologique sur la crainte des migrants qui se développe en Europe, voir l'article d'Hartmut Rosa paru dans la revue "Projet", animée par les Jésuites du CERAS, n°363 d'avril-mai 2018, et son original allemeand.
News from the Solidarity Commission/ Nouvelles de la Commission solidarité.

The February 2018 session of the Provincial Council agreed with two propositions from the Provincial Solidarity Commission.
Every month publish an account in "Euro-info" of a community's involvment in the ministry of solidarity.
Organize visits by members of the Commission to the communities and draw with them a picture of their solidarity committments.

Le Conseil provincial de février 2018 a mis en actes deux propositions de la Commission Solidarité.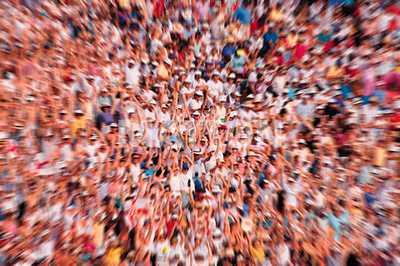 Pour faire connaître plus largement les engagements solidaires de notre famille mariste, nous demanderons chaque mois à une communauté une chronique pour le bulletin Euro-info, qui présentera une action de solidarité.
Pour que les communautés se sentent soutenues, parties prenantes d'un réseau plus large dans leurs oeuvres de solidarité, mieux se connaître et tisser des liens, un membre de la Commission entrera en contact avec chaquue communauté pour convenir d'une visite et dresser avec elle un "portrait" de ses engagements.
Chanel College, Coolock: Dusk till Dawn / Du crépuscule à l'aube.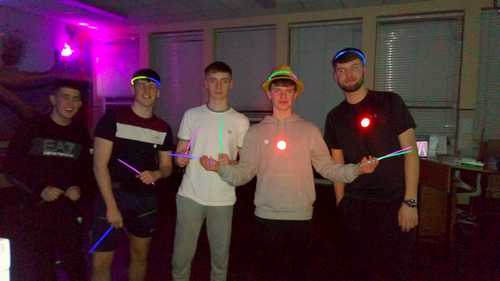 This was the 2nd year that senior students 'Stayed Awake' (9.00pm-7.00am) to show solidarity with those in need. Pupils and staff participated in this year's "Dusk Till Dawn" Fundraiser in aid of Cancer Research Ireland. Leanne Harding.
Read more
.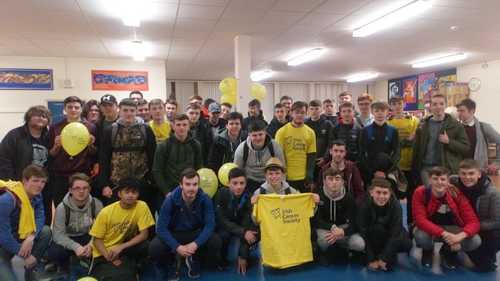 C'est la deuxième fois que les lycéens sont restés éveillés de 21h à 7h pour manifester leur solidarité avec les personnes qui sont dans le besoin. Elèves et professeurs ont participé à une action de solidarité "Du crépuscule à l'aube" dont le but était de lever des fonds pour "Cancer Research Ireland". Leanne Harding.
Plus...
(European Marist Education Blog)
Rencontres interreligieuses. Témoignage d'Olivier Laurent sm.
Au Centre d'animation spirituelle mariste de Toulon
.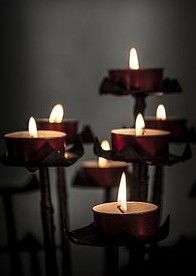 Le 8 octobre 2017 avec un collectif interreligieux, nous avons vécu une belle après-midi de rencontre et de prière pour la Paix en écho à la prière d'Assise. Nous étions environ deux cents personnes, de toutes appartenances religieuses, réunies par l'amitié, le partage et la prière dans le respect des identités de chacun.
Lire la suite
.
Marist Mission Ranong.

MMR Friends and Supporters Christmas Newsletter.

Thanks and Merry Christmas.
A great big THANK YOU for your support in 2017. With your love and compassion we've enjoyed seeing the smiles and hopes of over 200 Burmese Migrant children continue to grow through the gift of education.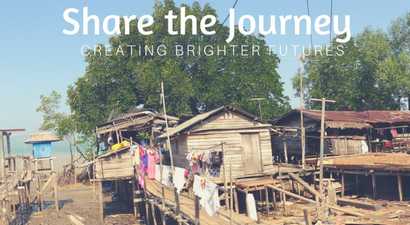 We've accompanied over 80 of the most abandoned migrants living with HIV AIDS and seen them gain confidence and strength to work and support their families independantly. We've supported many young and talented teachers to begin working in Burmese Learning Centers. While there have been many stories in the news of the suffering and sadness of many in Myanmar, we continue to grow and develop the Marist Centre in Ranong to be a place of Compassion, Respect, Learning and Service for Burmese Migrants.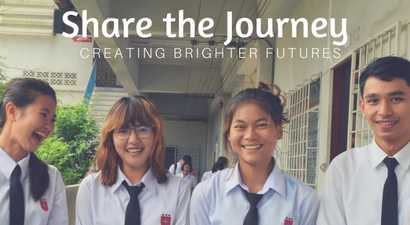 As we continue working here with Burmese Migrants on the Thailand Myanmar Border, we invite you also to continue to welcome personal encounters with migrants, be moved with compassion, and continue the search for justice. We remember all our friends and supporters in prayer each day and wish you a very Merry Christmas and God's blessings on the New Year 2018.
Marist Team
Pope Francis' words with the people of Myanmar, december 2017: "The future is even now in the hands of the nation's young people. The young are a gift to be cherished and encouraged, an investment that will yield a rich return if only they are given real opportunities for employment and quality education"... "This is an urgent requirement of intergenerational justice."
We have in mind the recent disasters suffered by the people in the Philippines, typhoons, shipwrecks and human violence. We keep our confreres of the Marist District of Asia in our prayers, ready to help when necessary.
For more information you can contact
Fr Frank
.