A letter from Michael Ryan sm in Moscow
Live from Our Lady of Hope Parish, Notre-Dame de l'Espérance, Moscow, for the Lent time.
More...
.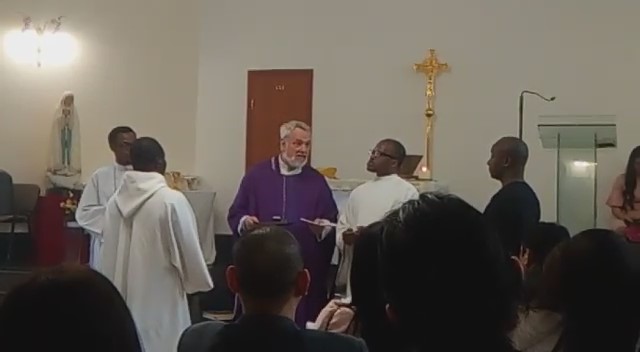 First Lent Sunday Celebration
The full videos on Youtube:
Blog on matters of peace, justice, and the integrity of creation.
Last articles online.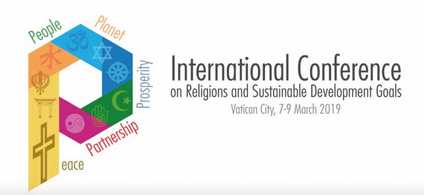 Article en français.
Bien Vivre / Well Being / Buen Vivir





Legal Walk London 2019
Hubert Bonnet-Eymard calls for your participation and our help for this year edition of the Legal Walk in London. The
Notre Dame Refugee Centre
is a partner of this fund raising event.

You can use this link if you want to give a contribution and your support to the Legal Walk commitments:
Support the Legal Walk
.

Conversion écologique: faut-il entrer en résistance?
Un débat est organisé à l'église Saint-Merry à Paris, animé par le CERAS (centre de recherche et d'action sociales), dirigé par des Jésuites et des laïcs, avec la collaboration du Forum 104, (104 rue de Vaugirard, 75006 Paris), centre spirituel et culturel fondé par les Pères maristes et actuellement confié aux Augustins de l'Assomption.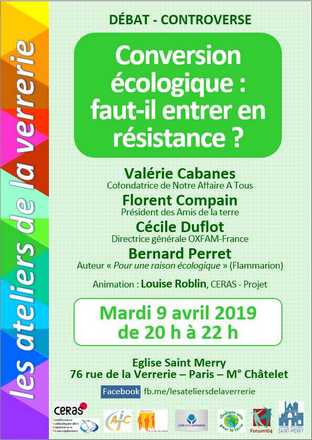 Dominique Lang aa, qui y travaille, est l'un des spécialistes reconnus de l'écologie chrétienne en France. Il gère un Blog
"Eglises & écologies"
, en lien avec l'association
"Chrétiens Unis pour la Terre"
. Plus d'information sur le débat à St Merry
ici
.
Blog on matters of peace, justice, and the integrity of creation.
Last articles online.
Article en français.
Une formation avec René Valette sur la croissance démographique, à La Neylière.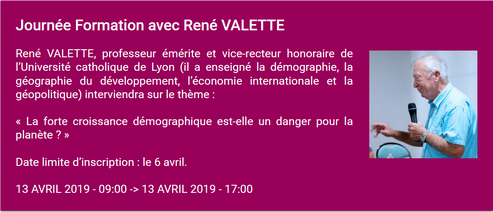 La croissance de la population mondiale va-t-elle mettre la Planète en danger? René Valette, spécialiste de la démographie et de l'économie du développement, propose une journée de formation et de réflexion sur cet enjeu et les migrations qui peuvent en découler.
Plus...
A Marian Ecological Spirituality for the Land and People of Fiji. By Fr Donato Kivi sm.
Fr Donato Kivi worked for two years at the Marist Training Centre (MTC) in the Fiji Islands.
More...
SM Solidarity Commission. Visit to Schiphol and Uithoorn (NL) - Commission mariste de la solidarité. Visite à Schiphol et Uithoorn (Pays-Bas).
Catherine JONES (NDF London) and Jean-Claude BOIDIN (Brussels) visited Fr Wim VAN BROEKHOVEN in Schiphol and Uithoorn (NL) on 29-30 January 2019. The visit to Fr Wim focussed on the Schiphol Judicial Detention Centre.
More...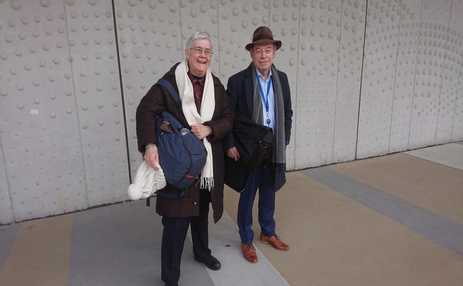 Catherine and Wim
Catherine JONES (Notre-Dame de France à Londres) et Jean-Claude BOIDIN (Bruxelles) ont rendu visite au P. Wim VAN BROEKHOVEN à Schiphol et Uithoorn (Pays-Bas) les 29 et 30 janvier 2019. La visite s'est surtout déroulée au Centre de Détention Judiciaire de Schiphol.
Plus...
Blog on matters of peace, justice, and the integrity of creation / Blog sur les questions de paix, de justice et d'intégrité de la Création.
In response to the call of the General Chapter of 2017 to "establish ways of communicating information on matters of justice, peace, and the integrity of creation (JPIC)", we are happy to announce the establishment of a new blog. The General Administration has been working over this last year with some confreres committed to realizing this project. On a regular basis articles will be posted on topics related to JPIC, which may focus on Marist works or others. You may contact Fr Ben McKenna bernard.mckenna@maristsm.org. You can also sign up to the blog site by clicking on the envelope icon on the top right side of the blog page.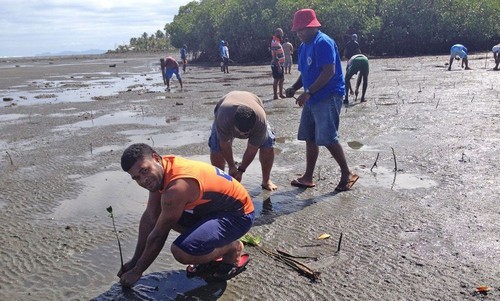 The Eco-Mangrove Project, Suva, Fiji Le projet Eco-Mangrove à Suva, Fiji
En réponse à la demande du Chapitre Général 2017 "d'établir un moyen de communiquer des informations sur les questions de justice, de paix et d'intégrité de la Création" (JPIC), un nouveau blog a été ouvert. Depuis l'an dernier l'Administration Générale travaillait avec des confrères décidés à mettre en oeuvre ce projet. Des articles sont publiés régulièrement sur des sujets traitant de la Paix, de la Justice et de l'Intégrité de la Création, écrits ou non par des Maristes. Vous pouvez contacter le P. Ben McKenna, bernard.mckenna@maristsm.org, ou vous inscrire en cliquant sur l'icône se trouvant en haut à droite de la page d'ouverture du blog. Address / Adresse:
jpicblog.maristsm.org
.
Happy New Year 2019 - Bonne année 2019.
A Meditation to welcome and live fully during the year
2019
.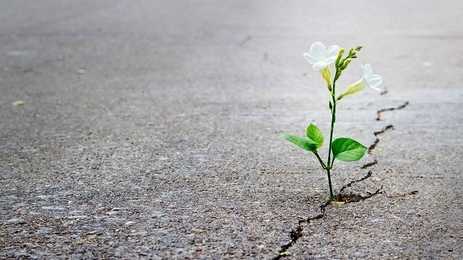 Esperanza
Méditation pour entrer et marcher du meilleur pas dans l'année
2019
.